About
Zokrath has also called himself the Prancing Ox because of his high level of energy to be around, while grinding and being hardworking like an ox.
Prancing Ox
In his latest venture, Zokrath co-founded Coleegs and played the role of CTO, where he applied Tech to a laid-back and traditional industry - PR.
His passion for tackling problems using Tech can be traced back to his pre-professional days. Building simple web apps for self-interest, and even building tools to calculate the most efficient ways to play popular online games were fun avenues Zokrath was applying his Tech skills in his schooling days.
Zokrath started his first company, building corporate websites for businesses, whilst studying in university. He later moved on and started a development firm, focusing on building ERPs and e-commerce sites, and managed a team to execute projects. He built and maintained the site for the launch of Nokia XL in Singapore in 2014.
Strengths:

Tech Architecture

Problem Solving

Digital Transformation

Analytical Thinking

Digital Strategy

Team Management

Good Communication Skills

Process Automation
Technical Skills:

LAMP Stack

APIs & Integration

Code Documentation

UX Planning & Execution

Software QA / Testing

Wireframing

CMS

Prototyping
Work & Education
Professional Experience
Co-Founder & CTO
Coleegs
2018 - 2022
Coleegs is a tech-powered platform for cross border PR, providing businesses with flexible project based solutions. We have successfully told over 500 stories for over 100 clients across 15 different countries.
Introduced automation and innovation to a laid back industry - PR, to bring productivity and efficiency to project execution.
Managed a team of designers and developers to bring the systems from prototype to production.
Communicated with stakeholders to consistently gather feedback effectively on the core functionalities.
Worked closely with the CEO to ensure the tech systems are streamlining processes and operations.
Senior Project Consultant
Coleegs
2017 - 2018
Advised clients of Coleegs on tech adoption strategy.
Performed UX research for clients of Coleegs.
Digital Strategist
Independent Consultant
2016 - 2017
Having been a web and mobile developer over the past years, there's one thing that has always stood out - acquired software isn't always the answer to a business's problems. Hence, the transition from being a developer to a consultant in the business and technology area was a move to solve existing problems in businesses, and be the bridge between client and tech providers.
User experience (UX) strategy and enhancement for client apps & websites.
Helped new businesses planning to enter the market.
Planned for retailers looking to go online.
Optimised the online presence of businesses with the help of analytics and web traffic statistics.
Assisted businesses facing problems with tech adoption and digitisation.
Web Solutions Consultant
iltan group
2012 - 2017
iltan group is a software consultancy that helps companies prepare their digital infrastructure for the challenges of the future. iltan group is proud to have worked with public listed organizations and major global brands.
Conceptualized 'the Gadgetworld Experience' (n.k.a. Handphoneshop), an online-meets-offline, location based integrated e- and mobile- commerce application that has become a major thrust for public listed M-DR Limited.
Designed, built, and launched e-commerce web store HandPhoneShop.com within 3 weeks successfully.
Managed and launched the digital campaign for Nokia (now Microsoft) NokiaXL launch, resulting in fully booked pre-order sales.
Conceptualised and executed productivity enhancing software solutions to businesses such as Wrap & Roll Singapore, XiaoDi Delivery, Fiona Treadwell, Ethan Men, Richard's Atelier, APAC Law Corporation, Black Diamond Real Estate Group, RBLC Capital, Rozen International Group, Kim Keng Guan, amongst others.
Managed and executed the digital campaign and software solutions as well as assisted in the event execution of The Singapore Story at Suntec City Convention.
Maintained and updated the company's corporate website regularly to ensure fresh and relevant content.
MVP Developer
CARDE
2015 - 2016
CARDE is a mobile app that allows event attendees to exchange business contacts and keep track of relations established in networking sessions.
Refined the purpose of the mobile app and conceptualised the user experience (UX) on the app.
Designed the UI and UX on the app to be as simple to use yet pleasing to the eye.
Built the Minimal Viable Product (MVP) and submitted it to Apple App Store and Android Play Store.
Executed a soft launch to 100 initial users to gather feedback and submitted a report with recommendations.
E-Commerce Manager
Forte Watches
2014 - 2015
Forte Watches is a brand of fashion watches designed and created by a local designer in Singapore.
Rebranded Forte Watches to better align with core demographics.
Built and designed the website and e-commerce site.
Managed the inventory for online sales.
Processed orders for both online sales as well as retail sales in multiple locations.
Helped to grow the number of SKUs in the company from 5 to more than 20.
Produced and organised photography sessions for new SKUs, ensuring quality and suitability for the online store, online publicity channels, and for retailers.
Co-Founder
Social Bacon
2014
Social Bacon is a social commerce platform that allows social influencers to monetize their influence. Users pick their top 10 recommended products from the platform's extensive product catalog, display and review these products on their very own personalised 'shop' page, and their followers can directly buy the products through Social Bacon.
Conceptualised the initial idea and managed the development of the Minimal Viable Product (MVP).
Planned and executed the onboarding process for the first batch of users.
Built and maintained relations with brands and merchants, including Zalora and dozens of indie designers in the region.
Created, uploaded, and maintained the online product catalog.
Brought the team to Echelon 2014 (Singapore Satellite) and participated in the pitching competition to a panel of investors.
Co-Founder
Vauntstyle
2012 - 2014
Vauntstyle is a community of fashion-forward individuals. It is a social network where users find fashion, learn fashion, and share fashion. Trend setters and fashion followers come together to showcase their fashion findings and explore new styles. In less than 6 months after soft launch, we signed up over 300 fashionistas from 6 Southeast Asian countries, and recorded an average of half a million monthly page views - all organically without marketing dollars spent.
Designed and built the entire social network from ground up.
Onboarded fashionistas in Singapore & Malaysia to join and share content on the network.
Grew the community without spending marketing dollars.
Organised and executed fashion photo competitions.
Moderated user generated content to ensure quality, consistency, and relevancy.
Managed and built relations with the community to ensure that the users understand the branding and purpose of VAUNTSTYLE.
Established and maintained relations with brands and merchants through collaborations and joint events.
Wrote articles covering fashion events and exhibitions in Singapore.
Project Manager
Luminary Studios
2010 - 2012
Luminary Studios is a boutique web development firm.
Designed, built, and managed multiple web projects, such as Jaynelles, ETNY Investments, Hoe Huat Hardware, amongst others.
Improved on clients' existing softwares by understanding client requirements and recommending based on feedback.
Managed in-house development and design and ensured services provided are aligned with client goals.
Supervised and managed projects ranging from e-commerce websites to customised ERPs.
Education
Bachelor of Computer Science, Digital Systems Security
University of Wollongong
2007 - 2009
Graduated with Distinction or Higher Distinction in more than 70% of subjects.
Diploma in Information Technology
Temasek Polytechnic
2002 - 2005
Graduated with Distinction in more than 50% of subjects, specialised in Digital Systems Security.
Top intern amongst interns from Temasek Polytechnic and NTU in the internship at Housing Development Board in Security department.
Distinction in Digital and Internet Security.
Experience
Zokrath has had the pleasure of executing on multiple types of tech projects, and working with many business owners and decision makers throughout his professional career. This has given him valuable experience dealing with business processes ranging from traditional SMEs to tech startups and even MNCs.
All
Web
ERPs
E-Commerce
Apps
Case Studies
Opinions
There's been a slew of new Web 3.0 companies around the globe, but what is the value they are providing and what is their place in this world?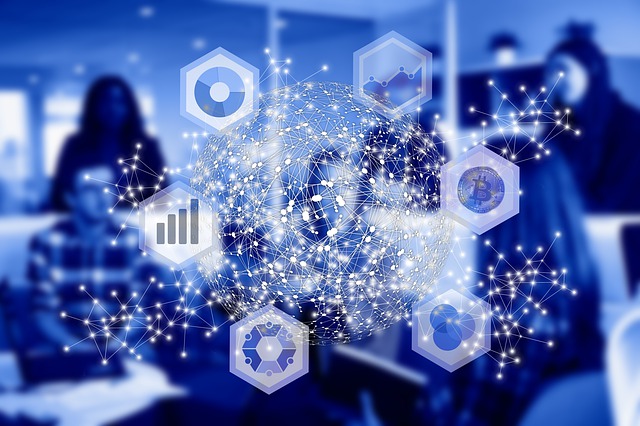 For years governments and companies around the world have pushed for digital transformation, but we've shifted focus to more advanced concepts such as Web 3.0.